Nutrition
Healthy Eating:  Children and young people spend more time at education settings than any other environment when away from home, and consume an average of 32% of their daily energy intake whilst there.
'Teachers report improvements in attendance, attention, behaviour, and levels of concentration in schools and early childhood education services where = healthy eating has become accepted practice.' [1]
What WAVE can do
Support education settings to identify priorities for healthy eating

Support settings' engagement with whānau, community groups, organisations and businesses (as needed) in initiatives involving the whole education setting

Work with settings to provide an environment which supports healthy eating: Examples may include fundraisers, edible gardens, food and drinks provided and sold at settings and events, food and drinks associated with sports, lunchbox initiatives, learning materials through our WAVE resource centre and information resources.

Support settings to develop/review food and drink guidelines/policies

Offer professional development tailored to support your settings programmes

  
See examples from Timaru Girls' High School and Makikihi Primary School Healthy Eating case studies here 
Want more school lunchbox and meal ideas? Visit: 
http://www.fuelled4life.org.nz/ or http://myfamily.kiwi/foods for great videos, resources, recipes and tips. 
Want more healthy nibbles ideas?
Visit our Healthy Nibbles page for great healthy nibbles and snacks.
For Education materials visit:
http://5aday.co.nz/
http://www.vegetables.co.nz/
http://www.veggycation.com.au/
http://potatoes.co.nz/
Healthy Events & Fundraisers Guide:
Check out our new guide for ECE, School and Community Event Organisers. 
Included are sample food and nutrition policies for events and education settings as well as ideas for healthy prizes, kai, and healthy fundraisers.
Professional Development or an introduction to the guide is available at your setting's staff meetings.  Contact your WAVE Facilitator for more information.
Healthy Events & Fundraisers Guide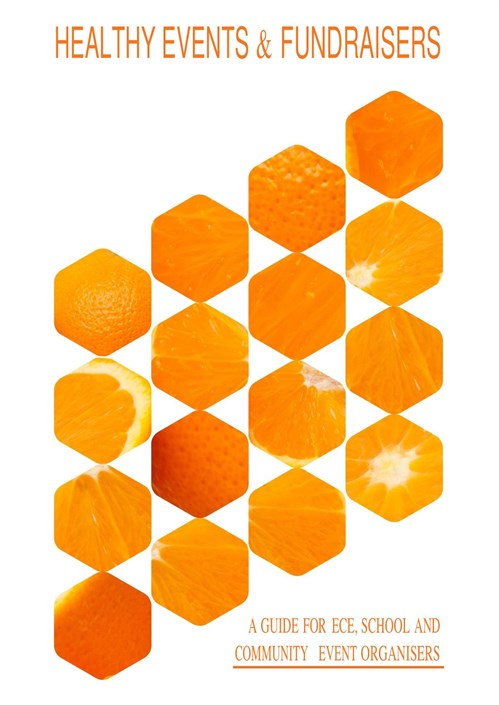 Water-Only Schools Toolkit
Following the invitation sent by the Ministry of Education and the Ministry of Health in 2016, this water-only toolkit has been developed for schools to use as a quick and easy guide on how to become water-only.  The toolkit contains information and resources to support your school along the way.
By adopting a water-only policy, whereby water and low-fat plain milk are the only drinks available at your school, you are taking a positive step towards improving the health and behaviour of your students.
Contact your WAVE Faciliator for more information.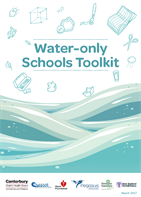 ---
[1] Ministry of Education. Why promote healthy lifestyles? Retrieved from http://www.minedu.govt.nz/NZEducation/EducationPolicies/Schools/SchoolOperations/HealthAndSafety/PromotingHealthyLifestyles/ AboutHealthyLifestyles.aspx