Alcohol Harm Reduction / Wakaheke ā Whakahaumaru Waipiro
Alcohol Harm Reduction / Wakaheke ā Whakahaumaru Waipiro
*********************************RESOURCE CENTRE BOOKING DATES***************************
The last day for Bookings is the: 10th November 2023
The Resource Centre will be closed from the 10th December 2023 - reopening the 22nd January 2024
*****************************************************************************************
From conception to 25 years, the developing brain is more susceptible to the harmful effects of alcohol.
Recent research demonstrates that there are no health benefits or nutritional value to consuming alcohol and all health risks increase with usage.
57% of secondary school students have tried alcohol and 18% consume alcohol weekly. Most of these students are supplied alcohol by their parents.
The 2012 legislation changes mean that if parents and guardians give alcohol to their under 18-year olds they must provide supervision.
What WAVE can do:
Provide advice and support for the development of alcohol policies for settings to meet their legal requirements and responsibilities
Provide the 'alcohol harm reduction' toolkit from WAVE for education settings to use to guide their approach including policy development and links to curriculum resources.
Encourage schools to use the Tūturu resources, a whole-school approach that focuses on strengthening the protective factors for youth along with the engagement of parents, staff and the local community
School Alcohol Policy
The following guide provides information for developing an alcohol policy for your school or educational facility.  Having an alcohol policy means everyone is clear about the use of alcohol on your premises or at school events.
View the School Alcohol Policies 2015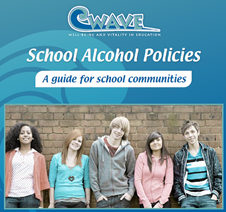 Alcohol and your Teenager
"Alcohol and your teenager" is a resource from WAVE which provides parents and caregivers with clear information regarding alcohol and young people.  It also outlines responsibilities of parents and caregivers under the Sale and Supply of Alcohol Act 2012.  The information leaflets are available in hard copy which schools can access via their WAVE Facilitator or you can contact Community & Public Health on (03) 687 2600.
View the A4 version of Alcohol and your teenager.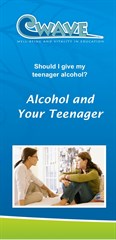 Useful links and downloads
We have various toolkits, programmes and useful links that you can access to help with your investigation into Wakaheke ā Whakahaumaru / Alcohol Harm Reduction.