Healthy Eating / Hauora Kai
Healthy Eating / Hauora Kai
*********************************RESOURCE CENTRE BOOKING DATES***************************
The last day for Bookings is the: 10th November 2023
The Resource Centre will be closed from the 10th December 2023 - reopening the 22nd January 2024
*****************************************************************************************
Teachers report improvement in attendance, attention, behaviour, and levels of concentration in schools and early childhood education services where healthy eating has become accepted practice.[1]
Hauora Kai / Healthy Eating supports concentration and behaviour, leading to greater opportunities to learn.
Hauora Kai / Healthy Eating is fundamental for overall wellbeing.
Kai me inu / food and drink are the building blocks for the physical growth of our children and young people.
Kai me inu / food and drink are building blocks for brain function and from that, skill development
When we promote Hauora Kai/ Healthy Eating in education our goal is to promote healthy attitudes to kai/food and inu/drink, increase awareness and understanding of hauora kai, so that the bodies and brains of tamariki and rangatahi are fuelled for growth and development.
Our behaviour – what we do and what we talk about, and guidelines in education settings all encourage healthy attitudes to food and drink, healthy eating and healthy teeth (see also Oraka Niho / Oral Health section).
We need a variety of kai every day.  We can sort foods into three main groups based on how they help our body.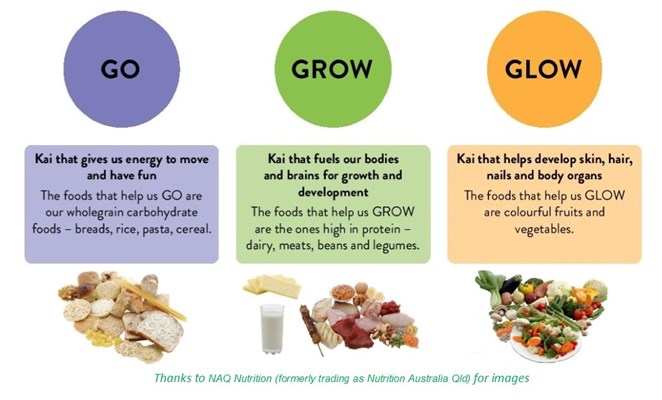 What WAVE can do
Support education settings to review and develop water and milk-only guidelines
Support education settings to promote and provide hauora kai/healthy food and beverages and engage with whānau in this process
Develop and support initiatives which promote hauora kai, including edible gardens and healthy fundraisers
Share healthy kai teaching resources for education settings to use including Healthy Active Learning toolkits and curriculum resources
Provide professional development tailored to support your settings' programmes, eg, water and milk-only, healthy fundraisers for PTA, others as identified with education settings
Check out this video on how WAVE and Rural Scholars Early Learning Centre worked together to incorporate nutrition into their celebration activities.
Healthy Events & Fundraisers Guide
See our Healthy Events & Fundraisers Guide for sample food and nutrition policies for events and education settings and ideas for healthy prizes, kai, and healthy fundraisers.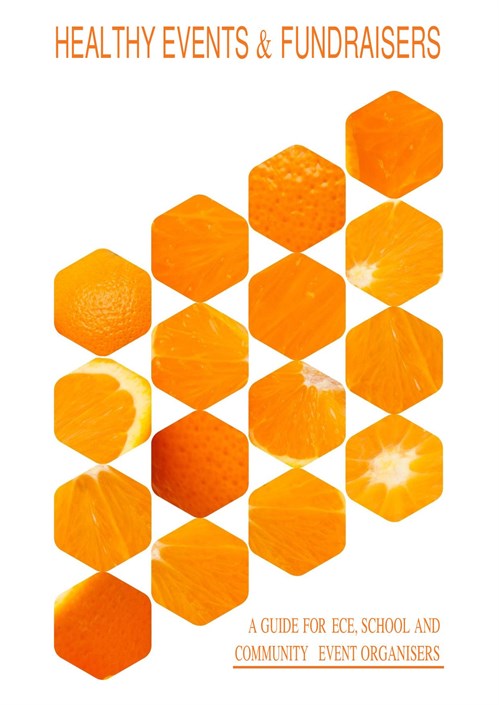 Healthy Events & Fundraisers Guide
Water-Only Schools Toolkit
Book in to meet with your WAVE facilitator review or develop your schools water and milk-only plan. Contact your WAVE Facilitator for more information.
By adopting a water-only policy, whereby water and low-fat plain milk are the only drinks available at your school, you are taking a positive step towards improving the health and wellbeing of your students.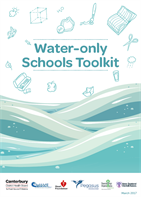 Water-Only Schools Toolkit
See what others are doing in South Canterbury:
See examples from Makikihi Primary School, Ranui Kindergarten and Oceanview Heights Primary School on their Healthy Eating Programmes and initiatives and how they engaged whānau around their health eating work.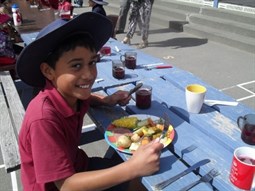 Useful links and downloads
We have various toolkits, programmes and useful links that you can access to help with your investigation into Health Eating.

---
[1]   www.education.govt.nz/school/health-safety-and-wellbeing/student-and-staff-health/why-promote-healthy-lifestyles/