Physical Activity
Only 7% of children and young people (aged 5-18) are meeting the New Zealand guidelines for physical activity (at least 1 hour a day of moderate to vigorous physical activity) solely through PE, sport, exercise and active recreation. [1]
Students gain more benefit from physical activity if they have opportunities to be active at regular times during the day.
There is a strong correlation between being physically active as a student and being physically active in adulthood.
Academic performance is improved by regular participation in physical activity.
What WAVE can do:
Encourage physical activity opportunities in other parts of the curriculum
Identify strategies to help make active travel the easier choice.
Support settings to develop/review physical activity
Encourage settings to access our WAVE Resource Centre - this has a wide range of equipment to support your physical programme.  Please see your WAVE facilitator for your setting's login details
Identify ways of making it easier for the setting community to be involved in physical activity
Support settings to connect with community physical activity/sport organisations and clubs
Increase awareness and knowledge of the importance of being physically active for staff, students, and the wider community
Check out this video on how WAVE helped Rural Scholars Early Learning Centre with professional development sessions so that they can ensure their tamariki are getting the optimum physical activity in their day.
What is physical activity?
Physical activity includes play, games, sports, transportation, chores, recreation, physical education, or planned exercise, in the context of family, school and community activities.
Be active every day in as many ways as possible - for at least 30 minutes for adults and at least 60 minutes for children
Add some vigorous exercise for extra benefit and fitness
Reduce the amount of time you spend sitting down/screen time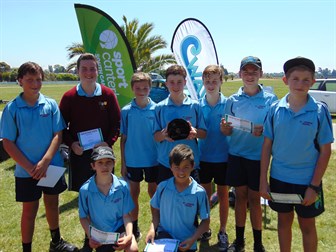 St Joseph's Timaru participating in a South Canterbury
Ki O Rahi Tournament
Traditional Māori Games 
Traditional Māori Games can be used as a professional development opportunity for both students and staff.  The objective of the professional development is to develop physical activity programmes looking at traditional cultural games, remove barriers and promote participation of physical activity through Traditional Māori Games.
Evaluation feedback from staff:
"Easy to implement, fun, good curriculum link".
"Encouraged to explore ways to implement Māori bi-cultural practice in everyday activities".
"The games could be used across a range of levels, fun but challenging- thinking was involved".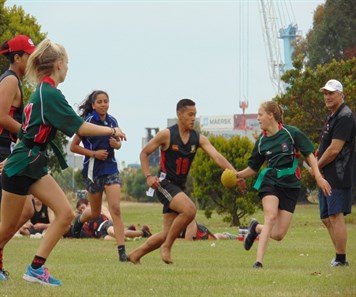 Students playing in a Ki o Rahi tournament at Caroline Bay, Timaru
Physical Activity Professional Development
This workshop will cover how to incorporate physical activity (PA) into the school day, school culture and the importance of being healthy and active in primary schools.
Contact Greg Newton (Physical Activity Health Promoter) for further information or any physical activity questions you may have.
See what others are doing in South Canterbury:
Take a look at how physical activity through the use of Traditional Māori Games develops cultural and physical wellbeing for all students.  Traditional Māori Games also develops and encourages Hauora (wellness) as well as leadership skills.
Make your own walking poster
Walking is a great way to give yourself a mood boost – especially as winter sets in.
The All Right? Walking Poster Generator allows you to create a poster with a starting point and the times it will take to walk to three awesome locations nearby.
You will be able to download and print off your created poster.
See the All Right? Poster Generator.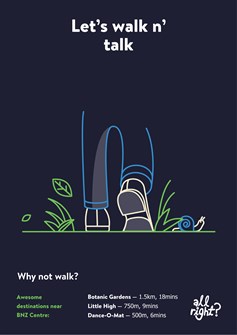 Sit Less, Move More, Sleep Well:  Physical Activity for 5-17 year olds
Help your children achieve at least 60 minutes of moderate to vigorous physical activity each day for their health and well-being. 
Download the Sit less, move more, sleep well pamphlet.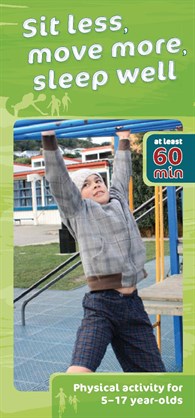 .
Useful links and downloads
We have various toolkits, programmes and useful links that you can access to help with your investigation into Physical Activity

---
https://www.education.govt.nz/our-work/changes-in-education/healthy-active-learning/