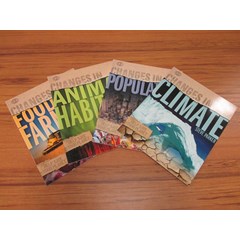 Help Save Your Planet
Series of 4 books suitable for Early Childhood and Primary School.
Our world is changing; we can slow down these changes; small efforts make a big difference - fascinating facts explaining all the ins and outs of population/climate/animal habitats/food and farming. Packed with up to date photos and a glossary to explain new and difficult words.
R013501 Nutrition
You must be logged in to book this resource
---