Nutrition
Children need to eat well to learn well
"Teachers report improvement in attendance, attention, behaviour, and levels of concentration in schools and early childhood education services where healthy eating has become accepted practice".[1]
Food and drink are the building blocks for the physical growth of our tamariki and rangatahi, and they are also building blocks for brain function and from that, skill development.  Good nutrition is fundamental for overall wellbeing and oral health (see Oral Health section).
Healthy eating/eating well improves behaviour and concentration leading to greater opportunities to learn (children need to eat well to learn well).
Children and young people spend more time at education settings than any other environment when away from home and consume around 1/3 of their daily energy intake while there.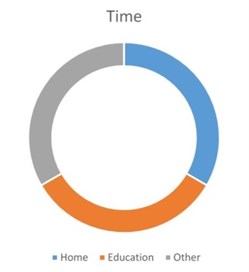 What WAVE can do
Support education settings to promote and provide healthy food and beverages

Develop and support initiatives which promote healthy eating, including edible gardens and healthy fundraisers

Incorporate healthy eating into the curriculum

Support education settings to get feedback from their community and engage with whānau, about food and drink in the education setting

Support settings to develop/review food and drink guidelines/policies and support to put these into practice.

Provide professional development tailored to support your settings' programmes, eg, water and milk-only; healthy fundraisers for PTA; others as identified with education setting.
Check out this video on how WAVE and Rural Scholars Early Learning Centre worked together to incorporate nutrition into their celebration activities.
Coming Up
Book your PTA or Home & School group in for a presentation/workshop about healthy events and fundraisers.  Contact your WAVE facilitator for information and to book a presentation.
See our Healthy Events & Fundraisers Guide for sample food and nutrition policies for events and education settings and ideas for healthy prizes, kai, and healthy fundraisers.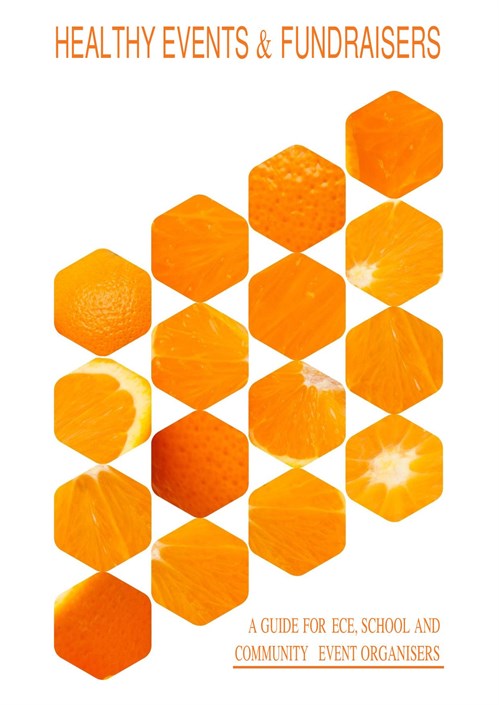 Healthy Events & Fundraisers Guide
Water-Only Schools Toolkit
Book in to meet with your WAVE facilitator and nutrition health promoter to review or develop your schools water and milk-only plan. Contact your WAVE Facilitator for more information.
By adopting a water-only policy, whereby water and low-fat plain milk are the only drinks available at your school, you are taking a positive step towards improving the health and wellbeing of your students.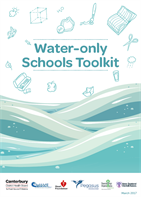 Water-Only Schools Toolkit
See what others are doing in South Canterbury:
Click here to see examples from Makikihi Primary School, Ranui Kindergarten and Oceanview Heights Primary School on their Health Eating programmes and initiatives and how they engaged whānau around their health eating work.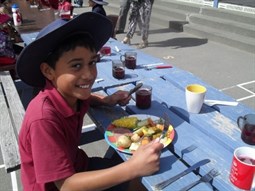 Useful links:
www.cph.co.nz/your-health/nutrition - Promoting environments that foster healthy eating, Community & Public Health (Canterbury)
Education and Promotional Materials:
learnbyheart.org.nz - Heart Foundations 'Heart Schools' programme:  Allows schools to work through whole-school, single-class, staff-led, or wider community healthy eating initiatives.  Includes information and free access to learning materials and snippets, including how to read food labels and facts about sugar.
learnbyheart.org.nz - Healthy Heart Award for ECE.
www.5adayeducation.org.nz - 5+ A Day has launched a new website with lesson plans:  Includes lesson plans for Early Childhood Education, Primary, Intermediate, and Yr 9 Secondary School levels.  
nutritionandactivity.govt.nz/nutrition - The Nutrition and Activity Hub: Order FREE water-only posters, newsletter snippets about breakfast, snacks, and easy recipe/meal picture tip cards.
cph.co.nz/your-health/healthy-nibbles - Healthy Nibbles:  Up to date food and nutrition information for students, staff and whānau.
School lunchboxes, meal ideas, and recipes:
www.wavesouthcanterbury.co.nz/healthy-nibbles - Healthy nibbles and lunchbox ideas
www.healthykids.org.nz - Healthy eating, movement and sleep tips for the whole family
www.5aday.co.nz - Add plenty of vegetables to your recipes
www.nutritionandactivity.govt.nz - Order vegetable ideas and meals tip card pads
www.fuelled4life.org.nz - Lunch recipes and tips for canteens
www.cph.co.nz/your-health - Community & Public Health Good Food recipes for everyone
www.cph.co.nz/your-health/recipes - Community & Public Health Tip Card recipes for fruit and vegetables co-ops
www.heartfoundation.org.nz/resources - Download PDFs and order hard copies (free except for postage):  Full o Beans; Kids in the Kitchen; Cheap Eats; Pasifika Flavours
---
 [1]   www.education.govt.nz/school/health-safety-and-wellbeing/student-and-staff-health/why-promote-healthy-lifestyles/